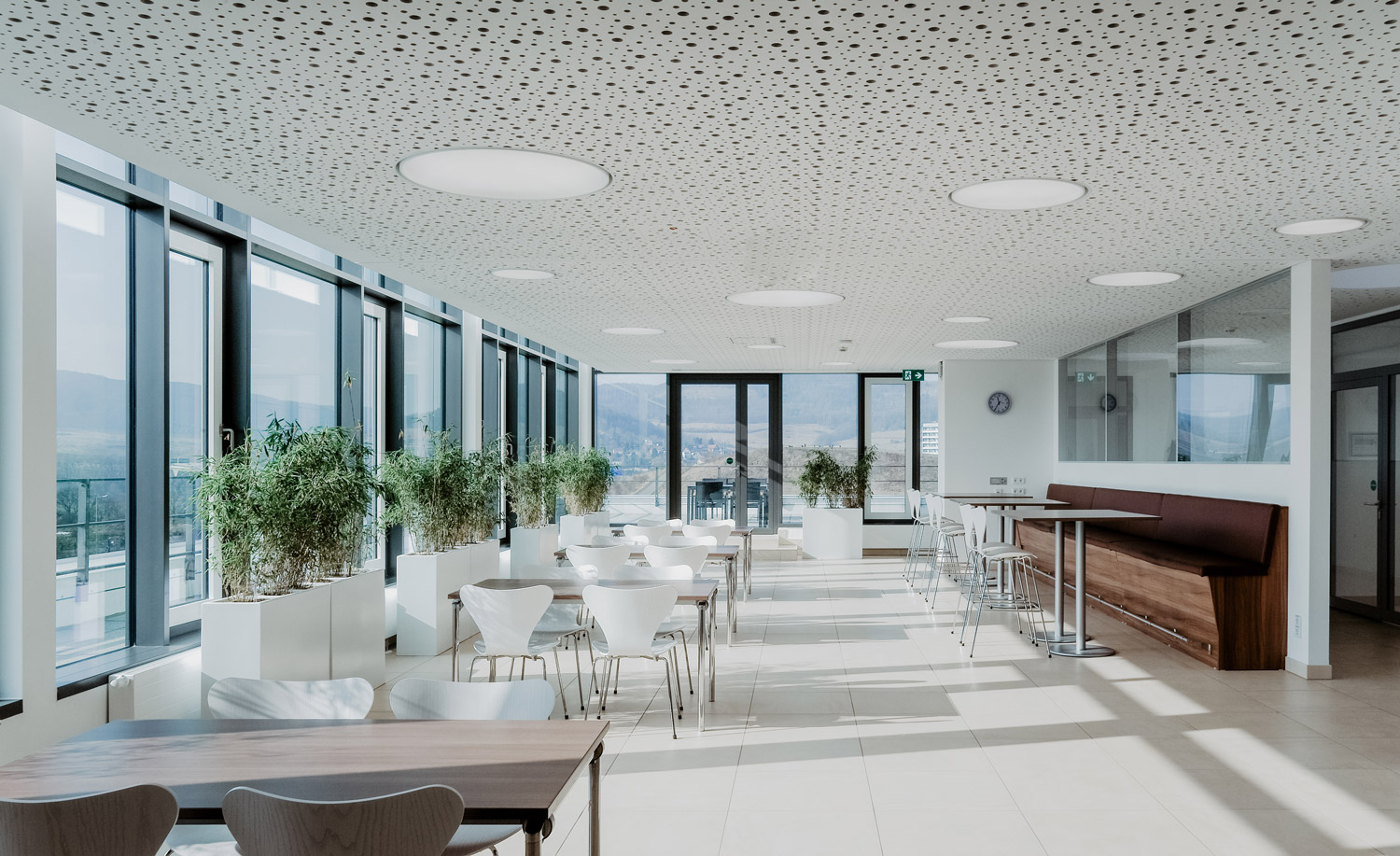 Because you deserve more than an attractive salary.
In addition to jobs with excellent prospects, we offer our employees a range of attractive benefits and perks.
---
Flexible working hours
Do you want to work flexibly in terms of time and place? Depending on the position, we offer flexitime, trust-based working hours, mobile working, overtime compensation and also part-time options.
Health and fitness
Dedicated to health: We attach great importance to the health of our employees. Sports activities, subsidies for courses in the health studio, company medical care and health days contribute to this.
Mobility
Sustainability is a matter of concern to us. Our offers such as job bike (bike leasing), subsidy for the Germany ticket, free use of our e-charging stations and the comovee carpooling service contribute to this.
Additional social benefits
Better safe than sorry: we take out accident insurance for every employee to cover occupational and leisure accidents. In addition, the company pension scheme is financially supported.
Food & drinks
Eat well and cheaply? You receive an allowance for meals. Our canteen is sure to suit your taste. There are 3 menus to choose from and a salad bar. Fruit is fresh every week and coffee, tea and water are free.
Training and further education
Further training pays off. Which further training is suitable for you is agreed between the employee and the manager in the annual appraisal interview. We pay the course and travel costs.
Holiday & Christmas bonuses
More money for holidays and Christmas? With us you get a full monthly salary Christmas bonus and a holiday bonus.
Profit-sharing
Performance pays off. Depending on the company's results and your personal performance and attendance, you will receive a bonus each year.
Employee events
Regular celebrations strengthen cohesion among colleagues. There are company parties, anniversary celebrations and joint activities.
Parking
Parking spaces are available free of charge for our employees at both locations.
Numerous discounts
Buy at a lower price? Products and services from various companies are available at attractive prices (sports, fashion, technology and much more).